Lokus Design – the growth catalysts
With an aim to deliver design ideas of impact, Lokusdesign is a leading design consultancy with a focus on brand consulting and packaging design. The design consultancy endeavors to provide cutting-­edge, reliable and high-­quality design and packaging solutions to help brands create an impact in the market. It is one of India's only certified ISO 9001:2008 design organizations and packed with close to a decade of experience providing design ideas to leading brands across a range of industries. Lokusdesign develops designs solutions through a scientific methodology to help their clients to leverage their core business objectives by strategic innovation and design interventions with an aim to enhance brand performance and facilitate business growth.
Lokusdesign has provided design ideas to a range of blue‐chip brands such as Hindustan Unilever, ITC, BP, Smirnoff, Sharp, Godrej, Havells, Cadbury, Mahindra & Mahindra, Videocon, Larsen & Toubro, Dabur, Ranbaxy, Park Avenue, Bajaj Finserv, Honeywell and Suzlon. The organization takes pride in not only having worked with these Indian and Global powerhouse brands, but by adding substantial value to these brands through design. Apart from having worked with over 80 prestigious clients, Lokusdesign has close to 40 product patents under process due to its continued commitment to innovative brand design. Going forward, the organization will venture into the design consulting space while continuing to add value by providing innovative and impactful design and packaging solutions.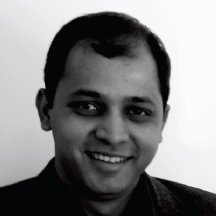 Chandrashekhar Badve
Founder Director - Design, Strategy & Marketing, Lokus Design Pvt. Ltd.
A firm believer in delivering impactful design solutions; Shekhar is responsible for driving the corporate strategy and marketing operations including organizational growth and lead design strategy advisory for its key clients.
Milind Risaldar
Founder Director - Elanvital Pvt. Ltd.
With robust experience in handling large/mega brand partner projects, Milind is responsible for the company's aggressive large experiential spaces and legal portfolio along with spearheading Elanvital, a group company focusing on printing solutions.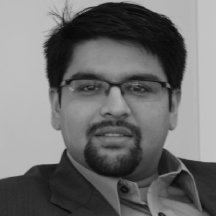 Siddharth Kabra
Director, Monsoonfish
With a keen interest in the amalgamation of design and technology, Siddharth leads the technology and IPR portfolios along with heading MonsoonFish, a group company focusing on creating experiences and brand engagement through strategic design- technology interventions.
GROUP COMPANIES
As we have grown as a brand, logical extensions of our services to provide the highest level of design delivery have been essential. Take a look at the Lokusdesign family.
---

A leading, print communication company, with over 55000 sq. ft. of high quality outputs for indoor and above 7 lakh sq. ft. of outdoor applications. Elan Vital is a leader in the industry. Loyalty of top corporate houses and leading advertising agencies for more than a decade is a testimony of our reliability, quality and service.

Monsoonfish is an app development company with the design edge. There are 2 million apps on the Apple app store and we believe that only great (not just good) design can make your app stand out, be downloaded and more importantly used. We make apps that engage, connect, entertain, educate, inform the consumer and provide long-term value to our brand customer.
ALLIANCE PARTNERS
Collaborations and partnerships create an eco-system of new ideas, challenges, and debates, and in the end, help us create some radically impactful ideas and execution. Let's say our extended family!
---