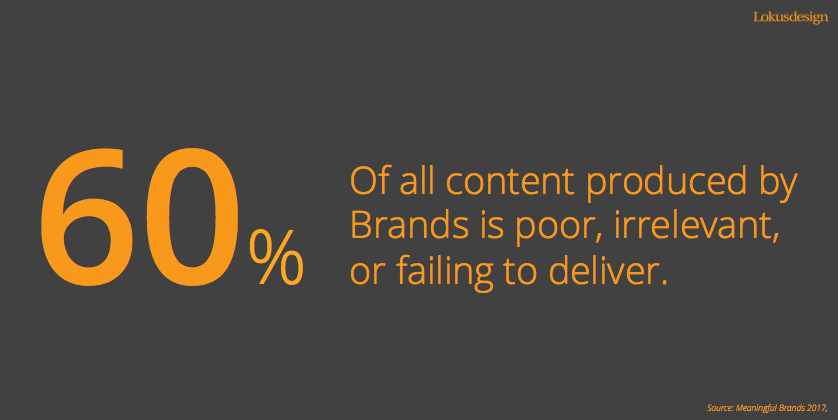 The brand landscape is evolving at a pace like never before, making it extremely tough for existing brands to survive, and new brands to flourish. While a herd of new brands is being launched, and a massive amount of money is being put into brand evolution, many are falling by the wayside. In an age of uncertainty, the power of communication is unimaginable; the right communication can do wonders for your business, while the wrong kind will force you to shut shop.
As you consider your brand communication, here are some questions you need to ask yourself: Does it reflect who you really are and what you are driven to do? Does it help differentiate your brand? Does it align with customer perceptions of your brand? Does it enable growth? Does it recognize your brand's unique value to your customers? Is it consistent in all areas of your business? Is it easy to understand? Is it positioned for long-term success? Is it believable and credible?
Top trends 2019
As brands become more and more centered and authentic and step away from fake product promises, it's time for a reboot. For brands driving continued efforts towards creating a niche for themselves, staying abreast of the latest brand communication trends is critical not just to create a good brand, but also improve the customer lifetime value of your brand. Here are 8 brand communication trends to watch out for in 2019:
Alignment with brand purpose: Considering the rate at which new brands are mushrooming, aligning your brand communication with your brand purpose must continue to be one of the top trends in 2019. Only brands that can stake a claim to a strong, appealing position that is clearly aligned with their brand purpose will succeed. For example, for a food brand that is conscious and goodness-focused, this might mean emphasizing fair-trade practices, local sourcing, eco-conscious manufacturing processes, and support for organic farmers. That's exactly what McDonald's does across the world. It sources products locally and positions its brand with its purpose in mind. McDonald's is their customers' favorite place and way to eat and drink. It's their "Happy Place".
Incorporating global consumer voice: As globalization takes over the world, the days of purely local brand communication are gone. Your customer base is already global, so you have to aim to scale your presence at a global level. You will take the global customer's perspective and viewpoints under consideration to ensure your brand's functional and emotional differentiators appeal to customers across the globe. 2019 will see global communication as a hot trend to ensure the global consumer's voice is taken into account. After all, your brand should be able to clearly communicate what the brand stands for to your customers – irrespective of their age, race, or geographic location.
Being transparent with consumers: In today's digital age, brands can no longer have secrets. Today's highly aware customers demand honesty from their favorite brands – they want to know what your products are made of, where, how and who makes them, what processes you use, and how much they cost. Hence, being transparent with your consumers is what will make a real difference in 2019. Instead of hiding behind a façade, make transparency a core part of your brand communication. Show your customers who you are, and the things you care about. Fashion brand H&M's label Arket showcases exceptionally high levels of transparency; it lists the exact location and factory where each of its products is manufactured.
Ensuring consistent messaging: Lack of clarity and inconsistent messaging are two of the biggest mistakes brands make when it comes to communication. With customers having so many brands to choose from, what will truly confuse your audience is inconsistent messaging across your customer experience, packaging, website, and advertisements. Consistency is key in the messaging that reflects the core value propositions of your brand across all channels. Since brands that are consistent with their messaging experience an average revenue increase of 23%, 2019 will see the branding world strike a balance between the functional and emotional differentiators of the brand so that the communication does not appear too vague or confusing. If you want to strongly influence the decision-making process, you will need to maintain an equilibrium between the two aspects so that your customers can clearly understand the features of your brand, as well as build an emotional bond with it.
Being mobile ready: Considering the impact that the mobile has on the lives of consumers, a majority of brands today are leveraging the smartphone in one way or another. However, since there is nothing more frustrating than clicking on a link that is unresponsive or poorly designed, 2019 will see brands with mobile-friendly websites truly win the perception battle. No matter what industry you belong to, there is reason to position yourself as a technologically-savvy, modern brand. That means that you need to be mindful of the user experience you offer on mobile devices. Make sure to keep a close eye on the latest mobile trends, and harness the opportunity at the right time — or risk being left behind. With Google favoring mobile-friendly websites in SEO with their 'mobile-first-indexing' feature, now is the best time to work on the mobile version of your brands and drive better user connects.
Including playful interactions: In today's highly competitive age, your brand communication should be such that your customers can weave stories and build experiences around it. This is extremely important to strengthen the emotional bond they have with your brand. Changing customer behaviors and growing expectations require you to drive efforts to ensure that customers can interact with your brand in new and innovative ways. So, whether you're leveraging AR and VR or making use of modern apps, 2019 will require brands to offer rich and engaging content to customers for better interaction, satisfaction, and conversion. Global hotel chain Marriott makes the right use of VR to drive exceptional customer demand. By placing VR headsets in their hotel rooms, customers can experience traveling to different locations across the world. From their hotel room in London, for instance, they could virtually travel to Thailand, or explore Hawaii.
Ensuring ethics with technology: The misuse of data and the growing number of privacy breaches have left consumers outraged. With a lot of business decisions today being taken by AI algorithms, the negative cloud over unethical and unfair use of technology is compelling brands to be extra careful about the risk of breaching written and unwritten codes of conduct. As technology becomes more sophisticated, brands will need to become more transparent and consciously avoid taking advantage of consumers. In 2019, a rising number of consumers will demand ethical AI and algorithms that deliver fair and unbiased decisions. Brands will need to become more accountable and transparent about the technology they are using and use it in the right way to influence customer behavior. This will have to reflect in their communication as well so they clearly articulate what they are setting out to do.
Getting brand influencers on board: Celebrity endorsements no longer work; if you really want to appeal to the masses, you need to get brand influencers on board; customers who go out of the way to support your brand. Know of an influential persona online? Get in touch with them, and convert them into the spokesperson, and use it as a unique and interesting way to position your brand. The key communication dynamic here is that the influencer should neatly fit into who you are as a brand. In 2019, the focus will not just be on partnering with influencers but finding the right fit with the best influencer who warrants a long-lasting relationship. Sports brand Adidas often resorts to influencer marketing on social media platforms to get visible to the right audience. To promote their Neo brand, Adidas roped in Instagram influencer Iga Wysocka and managed to generate substantial demand for their product line.
Get ahead
The branding landscape is forever evolving, and in 2019, it is going to fundamentally be about accurately communicating your brand to reflect the essence of your brand. Identify what makes your brand unique and align your communication with your brand's purpose. Be transparent about your practices with customers, and incorporate global consumer voice to drive better conversion rates. Include playful interactions in all your communication, and ensure consistent messaging. Make sure to use a mobile-first strategy, get brand influencers on board, and ensure ethical use of technology to appeal to the masses. A strong brand continues to be a priority for all brands striving for success. Staying on top of these communication-related trends will enable you to stay ahead in 2019.
Looking to design clutter breaking communication for your brand? Write to us at info@lokusdesign.com